https://youtu.be/sPD24QvK2Tc
Q: What's your origin story? A: My life story is pretty crazy, born of Liberian descent, the first generation in my family to be born and raised in the US. My mother put me onto music early through Piano in the 2nd grade. I really wanted to do Karate but she signed me up for Piano anyway. It wasn't until the 6th grade when I was introduced to actually making raps. Going to the homie Kenan's house after school with Marcus Gray and Jordan Dash. We would just spend hours listening to beats on cassette tapes, writing and rapping to em. So you can say I've been rapping for about 15 years. Professionally? Around 2 to 3 years. What took me so long was coming to terms with the fact that this actually what I was born to do. Had to fight my family, peers, and myself to get to this point. Just glad I didn't give up forever.
Q: How has your music and persona evolved over time? A: Definitely has gotten darker over time. I think that is just a natural progression for the type of person I am in accordance to the situations I put myself into. I am a creature of the night life so everything that comes with it has made it's way into my music. There's a lot of fun but a lot of what comes in the night is dark. Lust for women, getting intoxicated, longing to feel something but searching for it in all the wrong places. That's my vibe.
Q: What is your favorite venue to perform? A: Pink Sotano was easily my favorite venue to perform at because of how intimate the performances actually are. It's wild to think how much history has passed through that studio. So many legendary parties were held there as well. If you're really in the Philly underground scene, you know how lit Pink Sotano was to everyone's movement.
Q. What artists are you most inspired by? A: OG wise? Ye easily. Doesn't get better than that. Us both being Gemini's with our birthdays a week apart. His video for Diamonds From Sierra Leone was the first Music Videos I ever watched that made me actually want to start doing music for real. From how he has been able to re-create himself on every project, revolutionize the sound, and stand on what he believes in regardless of who has to say anything about it. Ye is the best man.
Q. How do you feel about the independent rap scene in Philly? A: It's dope and a lot of individuals have been working super hard to make improvements to it. I think right now it's at an all-time high again. I know there was an era before us that was super lit and the vibe I get from everyone is that it's heading in that direction again. I notice a lot more unity in the scene compared to when I first started coming around and it is definitely dope to see.
Q. Anyone you want to plug? A: First off my aces, Hashland and MYKA. Both super lit artists I fuck with their music heavy. Hashland really be talking his shit for real on tracks and he be making most of his beats which is super fire to me. He also does all his own mixing and mastering. He's helped me to learn a ton and elevate my sound crazy. Really my brother for life. Same with MYKA, he has taught me a lot about myself and shown me things I never would've recognized without crossing paths with him. Together we form a supergroup called TIL-3 and just seeing how we're all moving individually, it's gonna be dope to be on top with my brothers soon.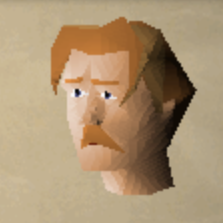 Harry Herskowitz
Harry is the founder of Tapedrop. He makes films and music under the alias Roldy Clark.