https://youtu.be/KScTZc0j5hc
Somewhere along the Delaware River in a vacant lot in Camden, New Jersey, Barney Cortez climbed aboard a retired school bus to debut his new music to the world. The song, Bad Company, is the third track of Barney's new EP, Drive Thru Heart. Barney showcases his songwriting talents in this lyrical collection of tunes.
The school bus and lot were provided by the eccentric guitar designer and artist, Phil Smith of Goldfinch Guitars. Phil and Alyssa Ritchie, the hooded muse of the video, were in the process of converting the bus for a cross country road trip at the time of the shoot. Also joining the cast is Ali Awan, a fellow Philly musician. The video was shot and edited by our very own Roldy Clark.
Follow and support Barney Cortez on Bandcamp and Instagram, and stream Drive Thru Heart - available on all major streaming platforms.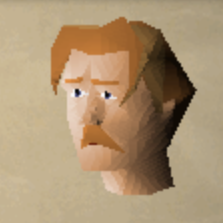 Harry Herskowitz
Harry is the founder of Tapedrop. He makes films and music under the alias Roldy Clark.