https://youtu.be/CSeKfstUEyE
'Tis the season to rock n' roll! In celebration of Christmas 2020, John Carr and his band Count Josephine took to the stage at The Stone Pony to perform their Holiday single Christmas Comes Once A Year. With the help of our crew at Tapedrop, the performance was released on video in the style of a made-for-TV Christmas Special.
The song was written by John Carr and performed in true Jersey Shore style, featuring a classic four-chord rhythm, Springsteen-esque bells, and a wailing saxophone solo. It was a heartfelt tribute to The Stone Pony and the Asbury Park tradition.
We hope this special performance will be a bright spot in a Holiday Season that will be tough for so many of us. For more Count Josephine give them a visit on Bandcamp, Facebook and Youtube.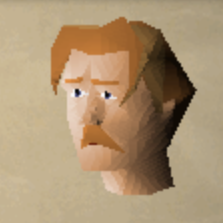 Roldy Clark
Roldy is the founder of Tapedrop. He also makes his own films and music.